For a long time, Bugatti has been working on the development of the Chiron model, the successor to the successful Veyron, and serial production was launched in 2016. Of course, in all Bugatti models, the word "serial" needs to be understood conditionally.
Since the beginning of production, from the French Molsheim came out 100 examples of one of the fastest cars of today. The factory is capable of producing 70 applications annually, in addition to the fact that every example is made according to the requirements of its owner.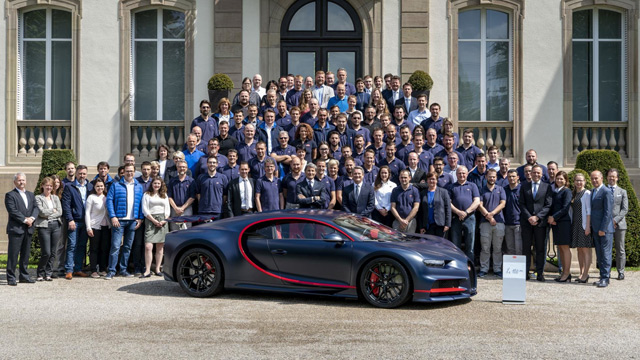 The jubilant example is decorated with dark blue, decorated with red details. The interior is also red in color. The Middle East customer accounted for about 2.6 million euros for their new pet. The plant plans to produce another 400 pieces of this car, and it is interesting that from this number, even 300 cars already know the name of their owner.
Related posts